Team
Project Leader
James McCloskey
James McCloskey is a Cognitive Science major with a specialization in Human Computer Interaction and is attending UCSD Extension for a Certificate in Technology Business Creation. His background is in Human Factors, Cognitive Engineering, Quality Assurance, Project Management, User Experience, and Design. This project was his idea and he developed the concept and framework infrastructure in two Business classes: Marketing (MGT 103) and Business Innovation & Entrepreneurship in the Sciences (CHEM192).
Super Awesomesauce
Kevin Crossan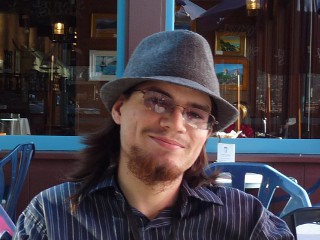 Kevin Crossan is a Computer Engineering major. His background is in Software Development, Software Engineering, Debugging, Systems Programming, and Embedded Programming. Kevin also has experience in a number of different software development areas, such as database development, web development, video game development, embedded applications, and client- side applications.
UI Design and Core
David Yu
Keith Lee
James Bui
Kayla Kimura
Jonathan Cui
PDF Export
Phi Le
Wyatt Lam
Usability Testing
Adam Cunningham
Paul Cunningham
Melvin Sin
Multitouch Table
Brian Harrington
Akul Aggarwal
Kinect
Vivek Reddy
CSE Faculty Advisor
Ryan Kastner
Ryan Kastner is an associate professor in the CSE department at UCSD.